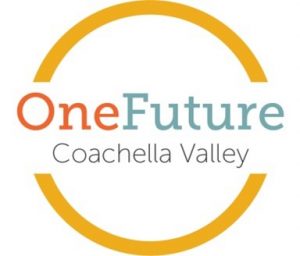 Summer Road to College & Career Success Brings Together Community and Education Leaders to Help Students Successfully Enroll in College or a Vocational Program this Fall
Workshops include large prize drawings for students
Palm Desert, CA (June 28, 2021) – This month, OneFuture Coachella Valley (OFCV) and a collaborative of regional educators, non-profits, philanthropists, business and civic leaders launched the Summer Road to College & Career Success Campaign. The campaign will engage Coachella Valley students in workshops designed to help them complete important postsecondary milestones to successfully enroll in college or a vocational program, apply for financial aid, complete an academic and career plan, and access important student success resources. The workshops are open to all students interested and/or planning on enrolling in college this Fall, with a focus on the graduating high school Classes of 2020 and 2021. The campaign workshops will be hosted monthly through December 2021 and students can enroll for free at: http://bit.ly/Summer2College
The campaign will also provide students an opportunity to be entered into prize drawings at each workshop, in addition to larger prize drawings for completing important milestones in the Summer Road to College & Career Success Roadmap. Prize drawings include an iPad Pro, Sony PlayStation 5, MacBook Pro, Coachella Fest Tickets and $10,000 in scholarships.
Across the country, college enrollment rates have declined among students, due to added financial barriers and family responsibilities in the wake of the pandemic.  The national decline in college going has raised concern among business, education and civic leaders, due to the expected loss of economic opportunities for students that forego a postsecondary education.  In the Coachella Valley, community leaders have mobilized to help students stay on track with their academic and career goals.
"Nationally, 65% of jobs require a certificate or postsecondary education," said Ernie Rios, Vice President of College Success at OneFuture Coachella Valley.  "In the Coachella Valley, 30% of residents have a postsecondary education, and among our Latinx residents, 11% have earned a certificate or college degree.  The Summer Road to College & Career Success campaign is designed to help our students access the needed resources and supports to help them successfully enroll in college or a vocational program, in addition to developing a plan to guide them through completion of their postsecondary goals."
OFCV is a regional collaborative of organizations and individuals that are focused on advancing college access and completion for students through the Regional Plan for College and Career Success. This summer, OFCV and its community partners plan to help students most impacted by the pandemic enroll in a postsecondary institution and persist into their second year.
The campaign is made possible through the generous support from the National College Attainment Network.  In addition, College of the Desert, CSU San Bernardino, UC Riverside and local business, education and civic leaders will host workshops, participate in panels and support services.
"Education has the power to make a huge difference in the lives of students and their families. That's why breaking down barriers and providing critical guidance, skills, and support is essential to the future success of our community," said College of the Desert Assistant Director of First Year Experience Katie Chartier. "We are proud to join OneFuture Coachella Valley and our regional education partners to provide students with resources and information to complete their enrollment, apply for financial aid, or participate in the College's award-winning EDGE/plEDGE programs."
"Our community has made a commitment to helping students access and complete a postsecondary education, as a tool that unlocks opportunities for upward mobility and improved quality of life", said Brenda Machuca, Admissions and Outreach Program Coordinator at California State University, San Bernardino's Palm Desert Campus.  "Working in collaboration with our partners at College of the Desert, UC Riverside and OneFuture Coachella Valley, we aim to help our local students reach their goals of enrolling in college, while providing some exciting incentives to get them ready for school and college life."
"We are grateful to all of our regional partners who are helping our students stay on track with their postsecondary goals," said Agam Patel, Associate Director at UC Riverside's Palm Desert Center and Co-chair of OFCV's College Completion Committee.  "UC Riverside, along with our higher education colleagues and community partners, want students to know that we are committed to their success in school, career and life."
OFCV is located at 41550 Eclectic Street, Suite 200E, Palm Desert. For information, call (760) 625-0422 or visit www.onefuturecv.org.