Jobs / Internships / More
Career Opportunities at Eisenhower Health
Eisenhower Health is a leading health care organization committed to providing high-quality medical services and improving the well-being of the Coachella Valley community. With a strong focus on patient-centered care, Eisenhower Health's goal is to deliver exceptional health care experiences and outcomes for all individuals.
The career opportunities at Eisenhower Health are diverse and encompass various fields, ensuring a range of options for applicants. Here are our job categories:
Licensed Vocational Nurses
Registered Nurses
Therapists
Patient Care Support
Technicians
Administrative Support
Dietary & Environmental
Management & Supervision
Specialist
Employment qualifications at Eisenhower Health include adherence to a drug-free workplace policy and maintaining up-to-date vaccinations to ensure a safe environment for patients and staff.
Ellie Koch | EKoch@EisenhowerHealth.org | EisenhowerHealth.org/ | (760) 837-8503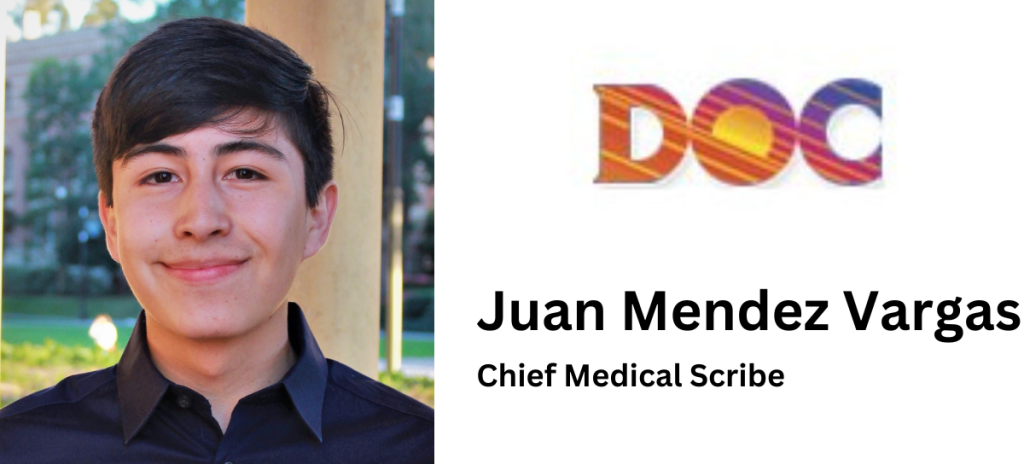 Medical Scribe Job Opportunity
The Desert Orthopedic Center's mission is to continually develop and maintain comprehensive programs in all areas of orthopedics. Addressing each aspect of patient care from initial consultation, diagnosis, and treatment through recovery. We are excited to extend an invitation for students/graduates to apply as a medical scribe. A scribe's primary  responsibility is to accurately document the aforementioned aspects of patient care into the electronic medical records. Employment qualifications include, but are not limited to the following: professionalism, willingness to learn, drug-free workplace, annual flu vaccine, reside in or can reliably commute to the Coachella Valley. Additional qualifications will be discussed throughout the hiring process.
Juan Mendez Vargas | DesertOrthoScribes@gmail.com | (442) 241-4022
Program Administrative Coordinator/CAMP & HEP (UEC) at CSUSB Palm Desert Campus
The College Assistance Migrant Program (CAMP) is a federal program funded by the U.S. Department of Education under the Office of Migrant Education. CAMP assists students who are migratory or seasonal farmworkers (or children of such workers) enrolled in their first year of undergraduate studies at an institution of higher education. CSUSB CAMP offers students pre-college transition and first-year support services to help develop the skills needed to complete their first academic year, re-enroll into their second academic year, and subsequently, successfully graduate from CSUSB. The High School Equivalency Program (HEP) helps migratory and seasonal farmworkers (or children of such workers) who are 16 years of age or older and not currently enrolled in school to obtain the equivalent of a high school diploma and, subsequently, to gain employment or begin postsecondary education or training.
Flavio Paniagua-Navarro | Flavio.PaniaguaNavarro@csusb.edu | CSUSB.edu | (909) 537-5230
Career Opportunities at Agua Caliente Casinos
Agua Caliente Casinos are a group of premier resort and gaming destinations located in Rancho Mirage, Palm Springs, and Cathedral City, CA. The three properties collectively offer a 16-story, 340-room hotel with resort-style pools and cabanas, three entertainment venues, Pívat Cigar Lounge, a premier cigar lounge offering live table games and slot machines, 13 diverse dining options, two full-service luxury spa and salons, meeting and event venues, and Agua Caliente Fuel, an expansive fuel station with 750 square feet of gaming machines, a drive-through coffee shop Java Caliente, and competitive gas prices.
Come work for a leading company in the Coachella Valley! Agua Caliente Casinos offers excellent benefits and company culture. Here are our career fields:
Hotel
Spa
Food & Beverage
Facilities
Environmental Services
Marketing & Advertising
Player Development
Information Technology
Slots & Table Games
Retail
Security
Human Resources
Finance & Accounting
Entertainment
Anne Marie Plado | aplado@accmail.net | AguaCalienteCasinos.com | (760) 833-8346
Alexis Armendariz | aarmendariz@accmail.net | AguaCalienteCasinos.com | (760) 866-6430
If you are interested in joining our team of award-winning professionals who prioritize care of services for our guests and each other, please visit our careers page.
INTERNSHIPS / VOLUNTEERING
---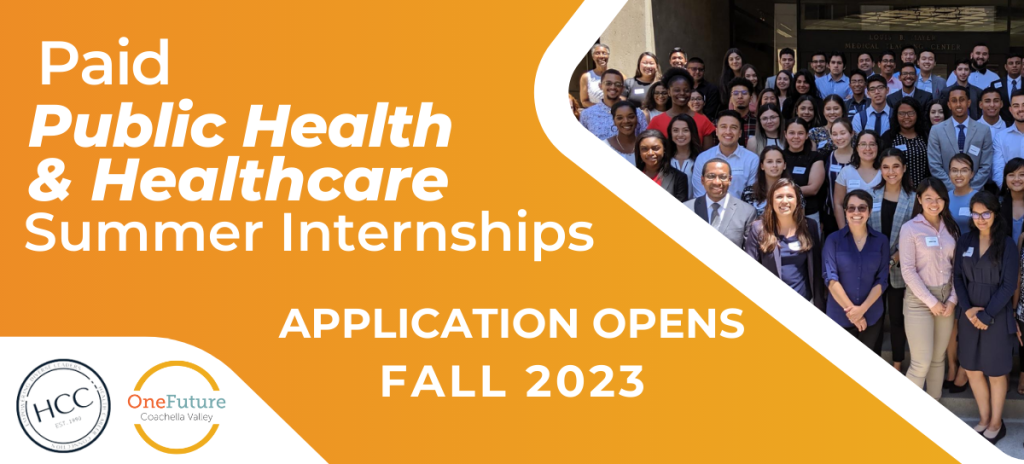 OneFuture has partnered with Health Career Connections, since 2010 to provide high quality, paid summer internships in the Coachella Valley for students pursuing healthcare careers. The application opens every Fall and interviews and placements are done each Spring. Through our partnership, 235 students have received internships at 68 host sites and received $913,000 in summer wages.
Pat Etem | VP Southern CA | Petem@HealthCareers.org | HealthCareers.org | (562) 208-3508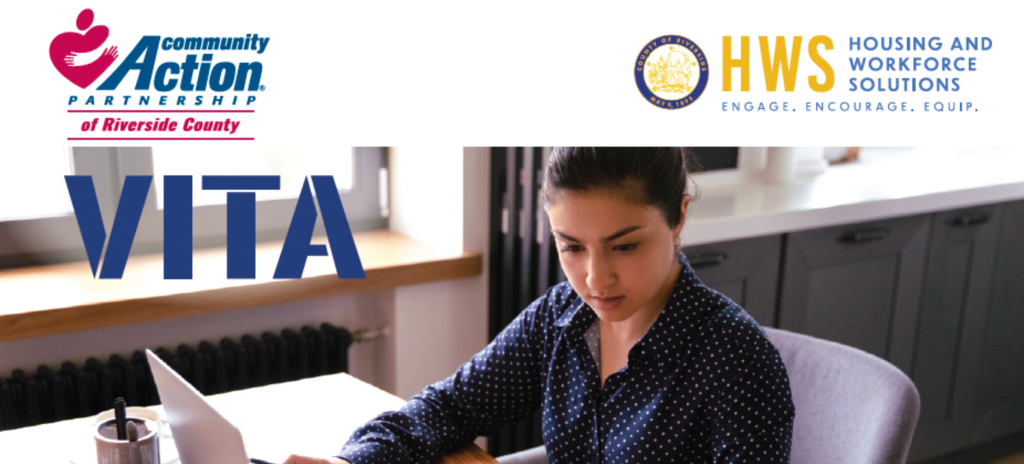 Get involved with Community Action Partnership's VITA Program and sign up to become a volunteer!
Millions in tax refunds do not reach low-income individuals and families. Make a difference by volunteering with us to serve as certified tax preparers. No experience is required, you will receive training and be equipped to confidently prepare taxes for yourself and fellow community residents. Bilingual abilities are a plus! We need volunteers who are able to effectively communicate in other languages so that we can deliver services to our diverse communities. Scheduling is flexible so you can volunteer during a time that is convenient for you!
Riverside County First 5 | Marcie Johnson | VITA@CAPRiverside.org | CAPRiverside.org | (951)955-4900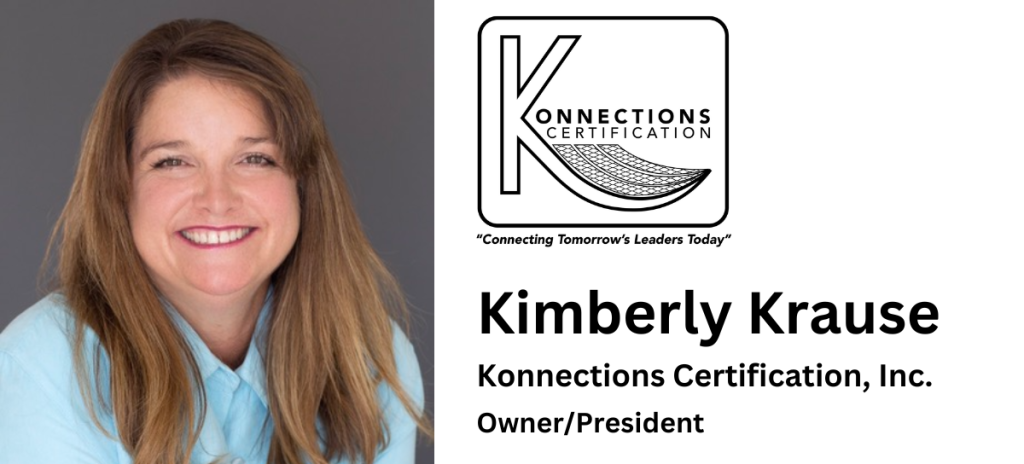 Konnections Certification Program
Stand out above the rest by connecting with your community. Build your village of supporters and lifelong connections while out networking. In person practicing of interacting is a valuable skill. Earn a college and industry recognized certificate, a digital badge and letters of recommendation. The certification process may be achieved at no cost to you. Simply sign up on this link and attend a thirty minute online orientation to get started.
Kimberly Krause | Kimberly@KonnectionsCertification.com | KonnectionsCertification.com | (760) 898-8604