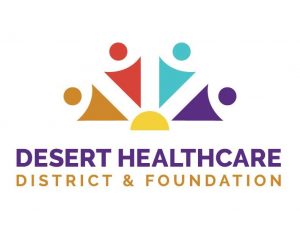 Healthcare District Board Approves $1.6 million For Future Healthcare Workforce and Other Valley Programs
December 21, 2022 – The Desert Healthcare District and Foundation Board continued its commitment on Dec. 20 to build a more inclusive healthcare workforce. It approved a $605,000 grant for OneFuture Coachella Valley.
The award will be used to provide a minimum of 50 students with funding and support services to complete degrees and certificates that lead to in-demand healthcare careers. Managed by OneFuture, the project will serve Black and African American students who are underrepresented in health professions, and students in graduate level programs preparing for clinical professions.
The grant aligns with two of the Healthcare District's new Strategic Plan goals:
Goal 2: Proactively expand community access to primary and specialty care services
Goal 3: Proactively expand community access to behavioral/mental health services
It's the second award the District has granted to support advancing racial equity in healthcare professions. In July 2020, the Board approved a $200,000 scholarship grant for OneFuture as part of an agency initiative. Eleven valley students received two-year scholarships. The 2020 initiative included allocating $400,000 to improve healthcare infrastructure and services in Black and African American communities in the Coachella Valley — with an additional $100,000 from Inland Empire Health Plan and $75,000 from Lift to Rise.
The new award is part of $1,643,068 the Board allocated on Tuesday in support of Coachella Valley health and wellness programs. Here's a look at the recent awards:
Grant #1318 – $605,507 supporting the Riverside County Latino Commission On Alcohol and Drug Abuse Services, Inc., Healthy Minds, Healthy Lives – Mente Sanas Vidas Sanas (18 months). Funded through the Desert Healthcare Foundation's Behavioral Health Initiative, the grant aims to improve residents' access to mental health services through the Commission's partnership with Vision Y Compromiso. It also will help retain behavioral health professionals in the valley by expanding the Commission's capacity to supervise behavioral health graduate students and trainees.
Grant #1369 – $332,561 supporting ABC Recovery Center's Cost of Caring Fund Project (12 months). The funds will help ABC Recovery reach 428 clients directly for addiction-related services and 856 family members indirectly through its family support program.
Grant #1326 – $100,000 supporting TODEC Legal Center's Equity Program (24 months). The funds will be used for education and training events and funds for an outreach organizer. The grant is in alignment with Goal 5 in the District's Strategic Plan, which is to be responsive to and supportive of selected community initiatives that enhance the economic stability of District residents.
Grant #1330 – $605,000 supporting OneFuture Coachella Valley, as stated above (24 months).
Learn more about the grants program.
About the Desert Healthcare District and Foundation
The Desert Healthcare District is a local government agency formed in 1948. Its mission is to achieve optimal health at all stages of life for all District residents. The District includes more than 400,000 residents and encompasses the entire Coachella Valley. The District and Desert Healthcare Foundation, together, are one of the largest funders in the valley. These funds are used to assist residents — especially the underserved — in accessing vitally needed resources, such as primary and behavioral healthcare.